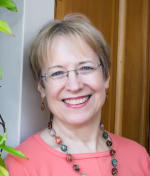 Ann Weiser Cornell Bio:
Ann Weiser Cornell is an internationally known author and seminar leader who loves to help people get free of whatever is blocking them from living their fresh possibilities. As the founder and CEO of Focusing Resources, Ann has thirty years' experience helping people shift their relationship to difficult life situations and move forward in new ways. She travels extensively, bringing her trainings to over 20 countries, and through her business she offers over 75 transformative phone courses every year. Her PhD in Linguistics gives her a special perspective on the power of language to facilitate shifts in inner states and bring real world results. Peter A. Levine, PhD, calls her work: "magic made simple, pure and simple." She is the author of The Power of Focusing and The Radical Acceptance of Everything. Her latest book is Focusing in Clinical Practice: The Essence of Change.
Please share with us your ideas and experience on this topic through the Focusing Institute Facebook page, or the contact form.
This is part of the "Conversations" series. Click this link to see the list of all the conversations.
 
This material is protected by copyright. It may be freely copied, provided its use is solely for educational purposes, not for financial gain or in a commercial setting. It should be properly cited when used in any subsequent written work or other media. ©TFI . All rights reserved.