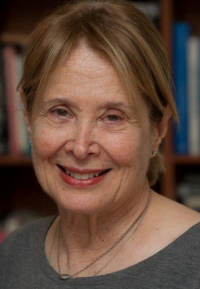 Galia Porat Bio:
I am a certified focusing trainer and certified parents groups facilitator (Tel Aviv University). I live in Israel and teach Focusing and facilitate workshops that integrate the focusing attitude into family and interpersonal settings.

My vocation for years was literature. After a detour of few years in psychology studies, I found Focusing!

The epitome of Focusing for me is Gene article "Crossing and Dipping: The interface between Natural understanding and Logical Formulation." I got the article from Mary Hendricks (who is for ever my inspiration) when I just discovered Focusing, and it is by my side ever since. I am thankful to my Focusing partner and writing partner Liora Bar Natan for our article: "The Uniting Image and its Contribution to the Therapeutic Process According to the Focusing Approach.
Please share with us your ideas and experience on this topic through the Focusing Institute Facebook page, or the contact form.
This is part of the "Conversations" series. Click this link to see the list of all the conversations.
 
This material is protected by copyright. It may be freely copied, provided its use is solely for educational purposes, not for financial gain or in a commercial setting. It should be properly cited when used in any subsequent written work or other media. ©TFI . All rights reserved.