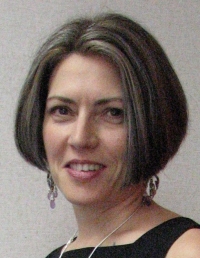 Shulamit Berlevtov Bio:
As a spirit-body-mind coach, I support women in transforming what is painful and difficult into meaning, space and new life. To do so, I apply the tools of Nonviolent Communication, Focusing, yoga, reiki and the Tapas Acupressure Technique. I am a student in the Masters of Counselling and Spirituality program at St. Paul University. I am also a certified Focusing teacher and guide, and have passed my assessment for certification as a trainer in Nonviolent Communication.

Please share with us your ideas and experience on this topic through the Focusing Institute Facebook page, or the contact form.
This is part of the "Conversations" series. Click this link to see the list of all the conversations.
 
This material is protected by copyright. It may be freely copied, provided its use is solely for educational purposes, not for financial gain or in a commercial setting. It should be properly cited when used in any subsequent written work or other media. ©TFI . All rights reserved.