Topic: Focusing, justice, abolition, and healing

A live and unscripted conversation between Serge Prengel and Dr. L.A. McCrae regarding Focusing, justice, abolition, and healing.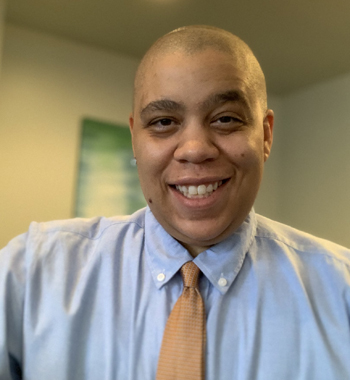 Rev. L.A. McCrae, DMin., CSC-AD, CPRS, RPS, RCP, CCTP, CCTSA is a clinician, certified peer, recovery chaplain, and community-based research activist who grounds their work in this project of liberation. Dr. LA. focuses their work on issues related to mass incarceration & abolition, trauma, addiction, and mental health. L.A. is Doctorate of Public Health student at Morgan State University. Currently, they are collaborating with colleagues to merge the work of pastoral care & addictions counseling to develop a new generation of "recovery chaplains." Dr. L.A. continues to advance work in harm reduction, abolition, and the "Three Ps:" public health, public theology, and public engagement. Each day, L.A. is encouraged and inspired by the words of adrienne maree brown: "I am not afraid of what I came here to do."
Please share with us your ideas and experience on this topic through the Focusing Institute Facebook page, or the contact form.
This is part of the "Conversations" series. Click this link to see the list of all the conversations.
 
This material is protected by copyright. It may be freely copied, provided its use is solely for educational purposes, not for financial gain or in a commercial setting. It should be properly cited when used in any subsequent written work or other media. ©TFI . All rights reserved.