Finding richness, growth and healing in interaction
Your Hosts
Event Image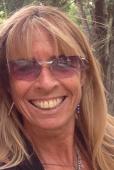 Your Hosts
Event Image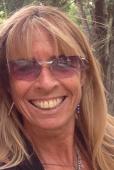 Naty Calviño. Focusing Trainer, Coordinator-in-Training, Focusing Oriented Counselor, Yogatherapist
Where & When
Tuesdays, 11.30am-1pm, February, 2022
Eastern time
Online Joining Information
A zoom link will be sent when you register.
This is a Focusing Oriented group, where we'll be visiting/revisiting ways of listening to ourselves and others.
It's an invitation to meet, to pause, to listen to ourselves, to find that "more" to our feelings and emotions, to give space, acceptance and friendliness to whatever comes, to find that inner connection, and grow in love and compassion towards ourselves, others and our environment...To find and develop our own uniqueness and potential, and be able to move forward in fresh, new ways...
"People find richness in each other as they open up in Focusing and listening" Gendlin
We will be meeting once a week for 1 hour and a half, and you can join any time.
It's open for everybody, whether you have some, a lot or no experience in Focusing, whether you are already using Focusing for yourself or in your work with other people in whatever area, this is going to enrich your own life and help you listen to others in a deeply embodied way, knowing that Wisdom and the capacity for healing is in our bodies.
Tuesdays from 11.30 pm to 1 pm (Eastern Time) Starting in February, Tuesday 1st.
Fee: 100 US monthly
Please feel free to contact me if you need a further discount, or further information.
Contact
Or whatsapp: +5491157408743