Teams with psychological safety are the most creative and innovative.
Your Hosts
Event Image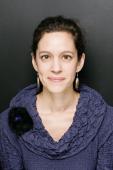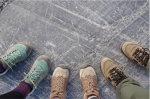 Your Hosts
Event Image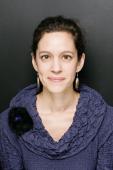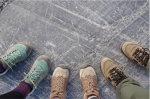 Annette Dubreuil, Trainer and MBA
As leaders, we build psychological safety by learning to:
be embodied leaders

articulate shared purpose

invite meaningful participation and inquiry (by asking good questions and learning to deeply listen), and

destigmatizing failure
Learn the PUPA process and the practice of Focusing, a deep body listening practice, in this 5-week course. Focusing will be used to unpack where you get in the way of the psychological safety of your team. And the PUPA process resources the process by crossing in positive psychology and doable action steps as we go.
Whether you're a team leader, or a team member, you can learn to lead in an embodied way. And this will unleash the creativity of your team.
Limited to 6 people, this small group meets weekly, and has two parts:
experiential learning of Focusing and the PUPA process

practice of Focusing and empathic listening (in the large group or small groups)
To further your practice, it is encouraged to also form a Focusing partnership with another participant. This involves meeting between classes to practice, in an exchange of Focusing and listening.
Course Time: 10am-11am EST
Course Dates: Mondays
April 19, 26, and May 3, 10 and 17
Notes:
Not sure if this course if for you? Book a time with me for a complimentary 30-minute meeting and to learn more.

Part 2 covers what psychological safety your team needs, and will run May 31, June 7, 14, 21 and 28.