What is Focusing?
Watch this video of a short Focusing Session with Certifying Coordinator Ruth Hirsch and our Executive Director Catherine Torpey.

Learn about our wide variety of Focusing workshops.
Visit our Youtube channel to see more videos.
First time visiting? Learn more about Focusing.
Read a description of a Focusing session excerpted from "Don't Go It Alone: The Power of Focusing Partnerships" by Lynn Preston and Dr. Joan Klagsbrun.

Find a Focusing Professional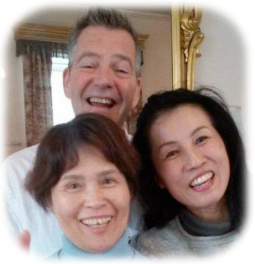 Central location of all of
Gene Gendlin's work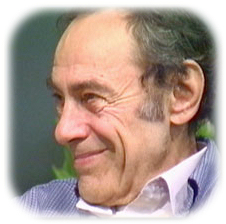 Strategic Planning

We are in the midst of a strategic planning process. Learn more here.

Gene Gendlin Teaches on the Telephone

Coming soon! A new tele-class with Gene Gendlin and Ann Weiser Cornell.
Past classes available on CD.

Conversation:

October 2015 Conversation with Glenn Fleisch. This is part of the "Conversations" series hosted by Serge Prengel.

Workshops:

Connections and Crossings: Advanced and Certification Focusing Weeklong 2015 November 6-12, 2015 at the Garrison Institute in New York with Aaffien de Vries, Suzanne Noel and Tomeu Barceló.

Focusing Institute Summer School (FISS) 2016: Save the date!

FISS 2016 takes place August 21-27, 2016 in Joshua Tree, California at the beautiful Joshua Tree Retreat Center.

Bringing Your Ideas To Life

A 4-month interactive webinar in Thinking at the Edge (TAE) with Mentors Beatrice Blake and Evelyn Pross. Starting September, 2015.

Focusing Basics: An 8-week interactive online course
Taught by Ruth Hirsch, MSW, MPH, CMP. A course for beginning Focusers starting October 28, 2015. Advanced Focusing Training Taught by Ruth Hirsch, MSW, MPH, CMP. An 8-week intermediate interactive online course starting January 20, 2016.

Introduction to Focusing Level two. A 2-Day Interactive Online Course with Charlotte Howorth, LCSW on November 14, 2015 & November 15, 2015. Two Year Focusing On-line Interactive Certification Program for Mental Health Professionals. with Charlotte Howorth, LCSW, and International Guest Teachers. Starting March 2016.

Conferences:

The 2015 Northeast Regional Focusing-Oriented Therapy Gathering

The 2015 Northeast Regional Focusing-Oriented Therapy Gathering will take place on October 9-11, 2015 at Mercy Retreat Center by the Sea in Madison, CT.

We have added a new section to the TFI website that has a sortable list of major International Focusing events.

The 27th International Focusing Conference

The 27th International Focusing Conference will be July 20-24, 2016 in Cambridge, UK. Visit the Conference website

Publications and Products:

Focusing by Eugene Gendlin, Ph.D.

500,000 copies in print in 17 languages. This is the original book that made Focusing available to the public. It breaks Focusing into six steps and has many examples. This is a good beginning introduction to the process. A great gift!

POTPOURRI

This first volume of a two-part series is literally a Potpourri - a mixture of articles covering innumerable topics that integrate various aspects of Focusing into very specific and enlightening subjects and themes. Now available for purchase in the TFI store

Focusing, Psychotherapy, and the Implicit

Past phone course with Gendlin, available on CD.

TFI Newsletter: In Focus

December 2014, April 2015 and July 2015 editions now available online.

Carl Rogers

Dr. Carl Rogers was Gene Gendlin's colleague and friend at the University of Chicago. Watch this delightful talk that Rogers gave in 1974.

More ...