International Focusing-Oriented Therapy Conference 2017

Become a
Member of the Focusing Institute

The Philosophy of the Implicit

Workshops and Programs

Bulletin Board
Worldwide Focusing Events
What is Focusing?
What if...
~ you already have within yourself the answers to life's dilemmas and frustrations?
~ you had access to deep wisdom at all times, for the rest of your life?
"Focusing" is a process for helping your mind listen to the wisdom of your body.
In any situation, your body is sending you information. Many of us don't know how to open our minds to this information because it doesn't follow the same logic as our cognitive mind.
We have deeper wells of knowledge within us than we consciously know.
Focusing helps to give us access to all of it.
---
First time visiting? Learn more about Focusing.
Here is a video of a short Focusing Session with Certifying Coordinator Ruth Hirsch and our Executive Director Catherine Torpey.

Learn about our wide variety of Focusing workshops.
Visit our Youtube channel to see more videos.
Read a description of a Focusing session excerpted from "Don't Go It Alone: The Power of Focusing Partnerships" by Lynn Preston and Dr. Joan Klagsbrun.

Find a Focusing Professional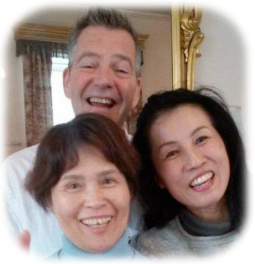 Central location of all of
Gene Gendlin's work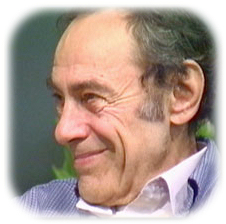 Strategic Planning

We are in the midst of a strategic planning process. Learn more here.

Gene Gendlin Teaches on the Telephone

Coming soon! A new tele-class with Gene Gendlin and Ann Weiser Cornell.
Past classes available on CD.

Conversation:

The September conversation is with Cynthia Callsen. It is a window into New York Metro Focusing (NYMF). This is part of the "Conversations" series hosted by Serge Prengel.

Workshops:

2017 Coordinators Meeting
Join us for the 2017 Coordinators Meeting from June 20 to June 22, 2017 at the Garrison Institute in Garrison, New York.

Thinking at Multiple Edges (TAME): The Evolutionary Tale of How We Came to TAME
Part of The Focusing Highlights Series new pay-what-you-can classes. Interactive Online Class facilitated by Barbara Dickinson & Margie Herrick on Saturday, November 12, 2016.

Focusing Basics: An 8-week interactive online course Taught by Ruth Hirsch, MSW, MPH, CMP. A course for beginning Focusers starting January 17, 2017. Advanced Focusing Training Taught by Ruth Hirsch, MSW, MPH, CMP. An 8-week intermediate interactive online course starting January 18, 2017.

Embracing Mystery: Healing the Trauma Body and Restoring Connection
A New York City Workshop with Shaun Phillips on Friday evening, January 20, 2017 6-9 PM EST

Conferences:

We have added a new section to the TFI website that has a sortable list of major International Focusing events.

Dr. Eugene Gendlin awarded two Lifetime Achievement Awards

Dr. Eugene Gendlin, founder of Focusing and Focusing-Oriented Therapy was awarded a Lifetime Achievement Award at the 12th World Association for Person Centered & Experiential Psychotherapy & Counseling conference (WAPCEPC). He was also be awarded a Lifetime Achievement Award by the United States Association for Body Psychotherapy.

9th CHILDREN & FOCUSING CONFERENCE - New Horizons in Children & Focusing

The 9th Children and Focusing Conference will take place in Athens, Greece on 26-30, October, 2016. Visit the Conference website

2017 International Focusing-Oriented Therapy Conference

The fourth gathering of the international community of Focusing-Oriented therapists, from June 22-25, 2017 at the Garrison Institute in Garrison, New York.

Publications and Products:

Focusing by Eugene Gendlin, Ph.D.

500,000 copies in print in 17 languages. This is the original book that made Focusing available to the public. It breaks Focusing into six steps and has many examples. This is a good beginning introduction to the process. A great gift!

POTPOURRI PART 2

The second volume of a two-part series is literally a Potpourri - a mixture of articles covering innumerable topics that integrate various aspects of Focusing into very specific and enlightening subjects and themes. Now available as a free digital eFolio or or as a printed version which can be purchased in the TFI store

TFI Newsletter: In Focus

Recent editions now available online.

Carl Rogers

Dr. Carl Rogers was Gene Gendlin's colleague and friend at the University of Chicago. Watch this delightful talk that Rogers gave in 1974.

More ...