Gendlin Online Library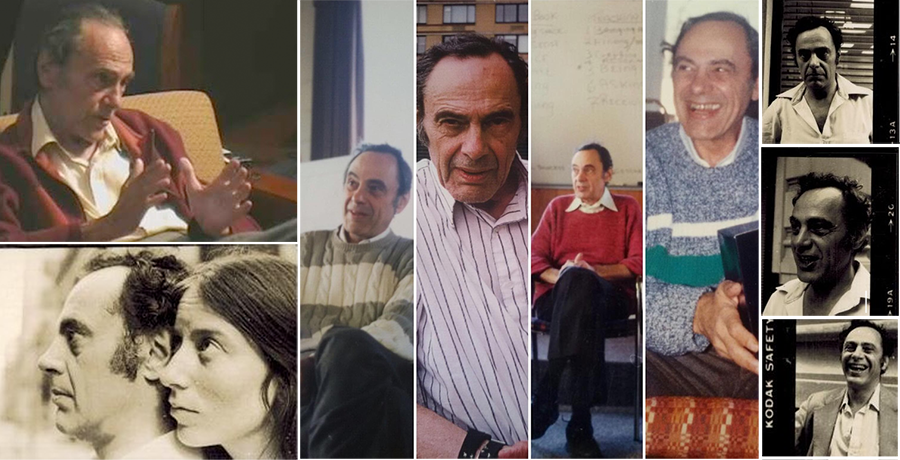 Biographic Note
Eugene T. Gendlin is a seminal American philosopher and psychologist. He received his Ph.D. in philosophy from the University of Chicago and taught there from 1963 to 1995. His philosophical work is concerned especially with the relationship between logic and implicit intricacy. Philosophy books include Experiencing and the Creation of Meaning, Language Beyond Post-Modernism: Saying and Thinking in Gendlin's Philosophy edited by David Michael Levin, (fourteen commentaries and Gendlin's replies), and A Process Model. There is a world wide network of applications and practices (www.focusing.org) stemming from this philosophy.
Gendlin has been honored three times by the American Psychological Association for his development of Experiential Psychotherapy. He was a founder and editor for many years of the Association's Clinical Division Journal, Psychotherapy: Theory, Research and Practice. His book Focusing has sold over half a million copies and has appeared in seventeen languages. His psychology-related books are Let Your Body Interpret Your Dreams and Focusing-Oriented Psychotherapy.
What Does The Library Contain?
The library contains an extensive collection of Gendlin's works ranging from 1950 to the present, including a number of unpublished articles. The library will be updated as new articles are written and/or older ones are prepared for the internet.
The Function of the Library
The online library provides quick and easy access so anyone can learn about the Philosophy of the Implicit, Thinking at the Edge, Focusing, and Focusing-Oriented Psychotherapy, as well as applications of the philosophy in other areas.
How to Navigate the Library
The articles are grouped by theme and within each theme there are further groupings to guide the user. The most substantial sections of the library are the Philosophy of the Implicit and Focusing-Oriented Psychotherapy thematic groups. Many documents are in more than one group.
Various icons are used throughout the site. Their functions are explained below:

Read the complete document


Read an excerpt


Remove Page Numbers


Restore Page Numbers


Make Text Wider


Make Text Narrower


Search the Library


Buy


Listen to audio file


Toggle Help Display
Library Staff
Original Project Directors - Mary Hendricks/Josiah Hincks
Original Librarian - Christina Honde
Website Project Manager – Renee La Roi
Donations – focusing.org/donate – scroll down to "Fund" and choose Gendlin Legacy Fund (inc. GOL)
Book Orders – store.focusing.org
Contact / Support - [email protected]

Primary Bibliography
The Primary Bibliography of Eugene T. Gendlin was originally compiled and maintained by Frans Depestele, M.D., M.A. philosophy, with meticulous care over many years. It is the backbone which made the Library possible. A major update of the library commenced in 2022, overseen with great care by Renee La Roi.
Acknowledgment of Donors and Volunteers
The updated Gendlin Online Library project was made possible through a major grant from the Sparks Fund of RSF Social Finance, as well as many individual donations. Grants from The Joseph and Diane Steinberg Charitable Trust, The Educational Alliance and from individual donors funded the original creation of the GOL.
We are grateful to the following volunteers for their work in moving the GOL to its new site and making necessary edits and revisions: Christian Mendenhall and Elaine Goggin.