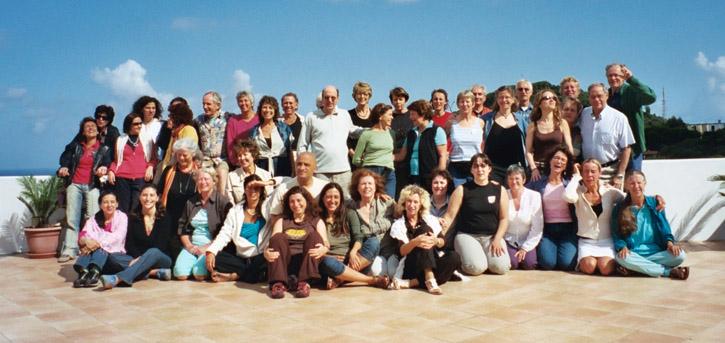 To deal with society today, we have to find new ways to be a woman, man, wife, parent, teacher, executive, old person, young person. Focusing is one way that we can find an inner rightness to carry us forward in life.
With Focusing, we know that behind the usual emotions, feelings, memories, images, perceptions, and thoughts is the directly-sensed murky zone in the body. When it opens we discover that we and others are rich, intricate, finely organized and always imply freshly emerging possibilities.
Focusing can free people to question external authority, cultural roles, ideologies and their perceived limitations. When people know Focusing they are less likely to take themselves or any other person as merely a part of a particular category or group. We know from experience that the human being in front of us is more than any method, any set of beliefs, purpose, or project. New steps come with an "inner rightness."
We invite you to participate in our global Focusing community by joining our discussion list, becoming a member, volunteering to work with us, becoming a Focusing Partnership Network, supporting our work through a donation, or attending our annual conference or our workshops.