Experiencing The Inter-Felt-Activity of Co-Regulation
Your Hosts
Event Image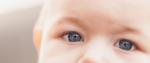 Your Hosts
Event Image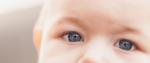 Beth Mahler and Serge Prengel
We will be exploring the Shared Pause. This is an exploration of what happens when we pause together in a mindful way: We pause together. We sense into what is. We stay with it. We share our experience. We use words, knowing that words cannot fully capture the experience. They are gateways to it, a way to process the experience and to help each other share it.
This is very similar to what you do when you are Focusing with a partner. But there are differences, however subtle it may be. In these two gatherings, we will be exploring the process itself, the way that mindful interaction with focusing steps help us co-regulate, while we bring awareness to the felt sense of the present situation as it is in process.
We will expand into curiously opening our awareness further to process what it's like to simultaneously pay attention to the felt relational sense of the held space, while deepening contact with the individual inner experience. The shared pause is vital to touching all this in the live event.
We will be paying attention to both the interaction and the inner process of each member. We will be opening to a larger space at the same time as we open up to our inner space. And we will be observing how the two enrich each other. Think of it as sharing the inter-felt-active pause.
We're offering two sessions of 90 minutes each: Thursdays December 5 and December 19, from 12:15 EST to 1:45 EST. Having 2 sessions will give us a chance to practice, let it simmer, and further deepen the process.
To register, please email Beth Mahler ([email protected])and Serge Prengel ([email protected]).
This is free. However, we encourage you to make an optional contribution to The International Focusing Institute, at: https://focusing.org/civicrm/contribute/transact?reset=1&id=3