Your Hosts
Event Image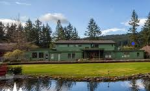 Your Hosts
Event Image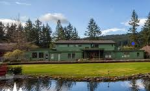 Sponsored by Focusing Initiatives International
We invite you to join us at our Second International Wholebody Focusing Retreat on Vancouver Island, Canada in July 2020.
Whether you are new to WBF or deeply experienced, let's come together as a community, forging new friendships, heartfelt connections, and summer play.
Through pairings, small group sessions and whole group guided explorations, you will have a chance to connect with yourself and the larger community of participants.
This is a truly innovative retreat: While experienced Focusing teachers will offer sessions, most of the programming will be co-created by attendees themselves, utilizing the wisdom and gifts of everyone who wishes to contribute. Movement, art and dance will be a large part of each day.
Plus: We welcome your partners, friends and colleagues who may not be familiar with Wholebody Focusing! The first day is our soft landing for everyone: for those new to WBF and for those who are experienced, to deepen their practice.
The retreat will take place at Bethlehem Centre, a lush lakeshore venue surrounded by extensive gardens and forests on beautiful Vancouver Island in British Columbia.
Program Fees: Early bird fee from November 1 – January 14: $550. After January 14: $650.
Room and Board: $700 double $900 single - (five nights, Wednesday – Monday)
$560 double $720 single - (four nights, Thursday – Monday)
For more Information or to register: https://tinyurl.com/2020-wbf-vancouver
Or contact Melinda Darer: [email protected]
www.focusinginternational.org
Registration Information
Please visit the registration page for the Second International Wholebody Focusing Retreat on the Focusing Initiatives website: https://tinyurl.com/2020-wbf-vancouver
Space is limited as we want each of us to have an intimate experience and an opportunity to connect with each other. Maximum 35 participants.