Relate to yourself and others with Emotional Intelligence
Your Hosts
Event Image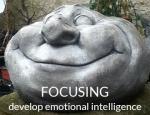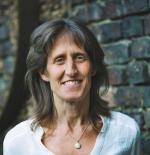 Your Hosts
Event Image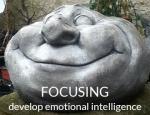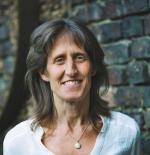 Where
Online Joining Information
Will be provided after signing up for the course
When you are in contact with your body, with yourself, the Focusing-way, it enables you to develop emotional intelligence, so as not to suppress or lose yourself in your emotions or your mental activities.
You come into loving contact with yourself and others, accessing insights that are much deeper and more vast than the emotional or mental dimensions alone can offer. With this foundation, the way in which your life unfolds is experienced as deeply meaningful; sometimes easy, sometimes difficult, but 'always' with background-atmosphere gratitude.
Focusing is a gentle and meditative process in which the person going through the process, the Focuser, occasionally verbally shares their inner experience. The Companion is deeply present and listens and reflects back from an inner space of a welcoming-friendliness and empathy.

In this course, you will learn all fundamentals of Focusing and you will be able to apply this remarkable process in your life both for yourself and with a Focusing partner.

This Level 4 & 5 course for Proficiency in Focusing Partnership Award PFPA is for your personal well-being. However, it is also the first step towards further certification if you envision becoming a Focusing Professional.
More details about what you will learn can be found on my website.
Two One-on-one sessions are part of this course:
Supervision Session (Level 4)
The student is the teacher's Companion (Level 5)
If you have done Level 1 to 3 with another teacher, I will also have an initial conversation with you for me to know what you have practiced in your classes up to now.
Course Meetings are on Mondays

United States-CT Central Time: 9:00 am to 12:00 pm
England–GMT: 3:00 pm to 6:00 pm
Germany-CET Central European Time 4:00 pm to 7:00 pm
Registration Information
Please take a look at all details here:
https://move-with-life.org/focusing-level-1-5/
Contact me here:
https://move-with-life.org/contact/