Finding healing and harmony within by making peace with your critical inner voices
Your Hosts
Event Image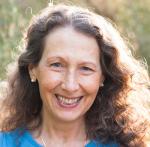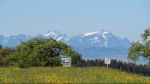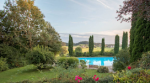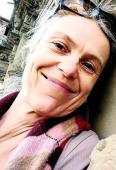 Your Hosts
Event Image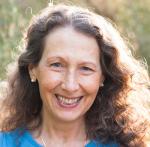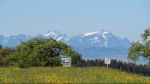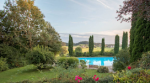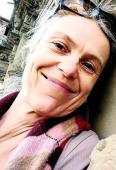 Led by Ruth Hirsch, MSW, MPH, Focusing Training Coordinator & Translated by Friedgard Blob, PsychD, Educator
The German Focusing Network FN is excited to announce their special guest Ruth Hirsch/Israel for the Focusing Network Summercamp 2020, taking place from Thursday 6th to Saturday 8th of August. The Summercamp is located at the International Culture Center Humboldt Haus, Lake Constance, South Germany.
Due to Covid, the workshop will also be available Online (The trainer will be teaching from her home/office in Jerusalem.

Ruth will teach about the different voices of the Inner Critic and how to make peace with them. Friedgard Blob, Germany, will be translating the workshop. She is a senior teacher of the Focusing Network and member of the Network's Leading Team.

* * * * * * *
Are you tired of those relentless inner voices that seem intent on punishing or derailing you? Are you weary of striving to subdue them? Do you long to find sanctuary from their often toxic messages?
Through shifting our attention from feeling a need to overcome, change or transform the Inner Critic we can develop a new kind of inner resilience. Noticing and appreciating shifts in the Inner Critic's qualities brings us back to our existential base: It is the Larger Self that dwells within, not your critical pattern.

Join us in exploring both existing and new ways of viewing the Inner Critic as a path to healing and growth.
The workshop will include a blend of lecture, discussion, individual, partner and group Focusing exercises, and movement. A pdf Handbook that includes a variety of articles related to the Inner Critic as well as additional exercises will also be provided to participants. Through workshop sessions, practice, interaction with other participants and reading you might also discover inner gems and resources that allow you to live life even more fully.

You can attend this bilingual workshop without currently being a Focusing practitioner or trainer. You'll be introduced to the basics of Focusing that will enable you to do the exercises and listen compassionately to yourself.

Trainer: Ruth Hirsch/Israel, MSW, MPH, Certifying Coordinator TIFI, Counseling, Coaching & Training, www.ruthhirsch.com
Translator Friedgard Blob/Germany, Psychologist (Diploma), Educator (Diploma), Certifying Coordinator TIFI, FOCUSZ Center for Focusing and Expressive Arts Focusing, www.focusing-tuebingen.de
* * * * * * *
For information in German, please visit https://www.focusing-netzwerk.de/focusing-wochen/programm or https://www.focusing-tuebingen.de/workshops-seminare/
Contact
For additional information about the workshop please be in touch with Ruth or Antje
For information about the accomodation, please be in touch with Humboldt Haus at https://humboldt-haus.de/