Your Hosts
Event Image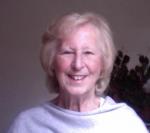 Your Hosts
Event Image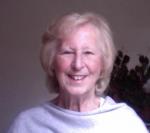 Where
Online Joining Information
You will receive joining information and a Zoom link upon receipt of payment. Full details will be given after registration.
Thursday afternoons 2pm - 5pm UK time. This course comprises Levels 1 and 2, with the option to continue onto Levels 3, 4 and 5. Learn how to listen to your inner wisdom through creating a positive inner relationship with yourself. Develop the knowledge and skills to begin to Focus alone. Practise the listening skills that enable you to companion someone else in a Focusing partnership. By the end of this course, you will have a basic understanding of the Focusing process, and you will be able to join a peer group of Focusers, form a Focusing partnership, and attend further or advanced classes and workshops.
Prerequisite: an individual guided Focusing session.
Registration Information
Cost: £300, plus £40 for an individual Focusing session if you not already had one.
Early bird price of £250, if you pay at least a month before the course starts, plus £40 for the Focusing session.
Please contact Fiona Parr directly and she will send you a booking form and payment information.