Focusing crossed with resourcing and action steps
Your Hosts
Event Image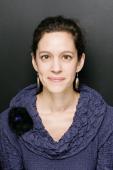 Your Hosts
Event Image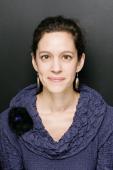 Annette Dubreuil, Trainer and MBA
Over this 6 week online class, you will learn the embodiment and contemplative practice of Focusing as you work through an issue in your life.
The class will create a space to share and learn more about ourselves and each other, with the ultimate goal of moving a personal or professional objective forward. In particular, we will get to know the 8 Cs of self-leadership, that help us in carrying forward, through the PUPA process:
Pause:

Understand

Permutation: physical felt shift + paradigm shift

Prepare

Act
The 6 steps of Focusing will be taught, including finding the felt sense (your body's wisdom, primarily manifested as physical sensations), as well as two supporting core skills of Focusing: 1) how to deeply listen to a "focuser" and ourselves, and 2) the focusing attitude (non-judgemental and open attitude).
As an added bonus, Focusing grows our self-empathy and self-compassion, as well as empathy and compassion for others; together these skills help us to foster a deeper connectedness with the people in our lives. As a participant, you will be paired to practice between sessions, for both Focusing and listening.
Complementary tools will be crossed with Focusing to enhance the use of the senses utilizing the latest neurobiology research, including learning to ground in the body, getting to know the "parts" of ourselves that are connected to our issues, emotional intelligence, drawing/art, and journaling/free-flow writing.
Course dates and times: Wednesdays, 1-3pm EDT (September 16, 23, 30, and October 7, 14, 21)
Course location: Zoom